We offer Web Design and Search Engine Optimization services for every practice.

See the full website here www.afdentistry.ca
See the our revolutionary custom patient forms Patient Forms Here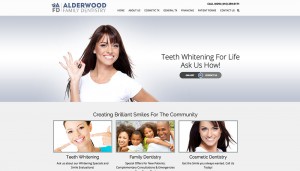 Dental Link has partnered with other companies so that we can assist you in other areas of your practice too. Website development is one of the areas that we are happy to say we can now help you with. Creating a new website that reflects your professional image, this is a great way to generate new business. If you already have a website we can assist you in updating it to make it more modern, unique, user friendly and accessible. We also provide search engine optimization to make sure that your practice is being marketed correctly by making it easier to find online. Let us know what you are looking for and we will do everything we can to exceed your expectations.
Rebranding:
At Dental Link we want to assist you in setting up your business from start to finish, so we work closely with other companies that can also assist you in making your business a success. Besides IT Solutions, Data Back up and Web Sites, we can also assist you in projecting the right image for your practice too.
Corporate Rebranding is one of the many services we offer. We can work with you to make sure that your image is clean, modern, and eye catching. From your new or modernized logo to your building/road side signs and your smaller office signs, they have got you covered.
Need business cards, brochures, letterhead, envelopes or notepads? Look no further we have your covered there too!
Looking for a travelling billboard? Your vehicle is just that, doing something as simple as having your logo or other graphics added to your vehicle is a great way to get your image out there everywhere you go. Or maybe you are looking to add something more unique to your office? We have a solution known for creating amazing grand scale Murals that can be done on the inside or outside of your building.